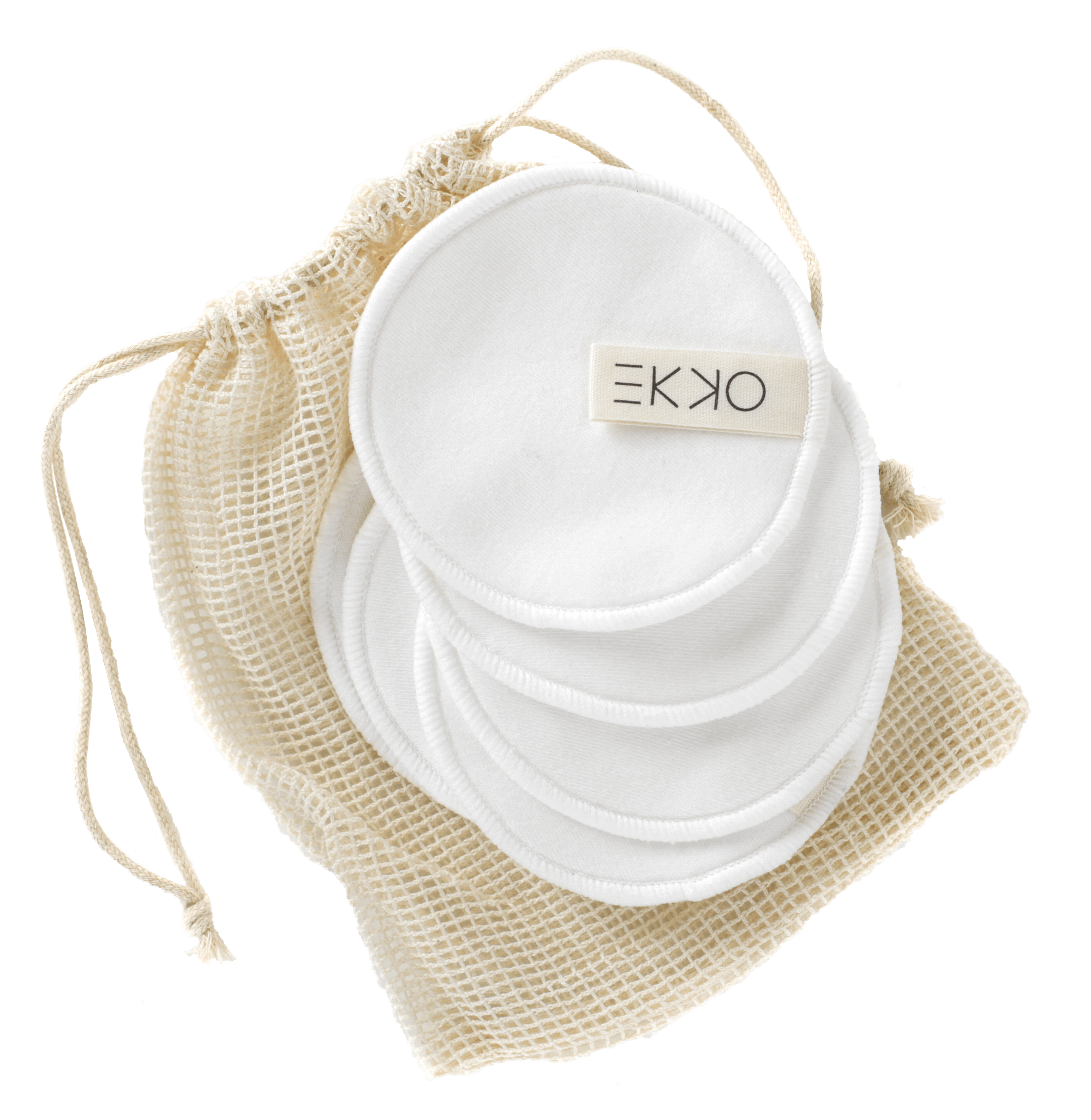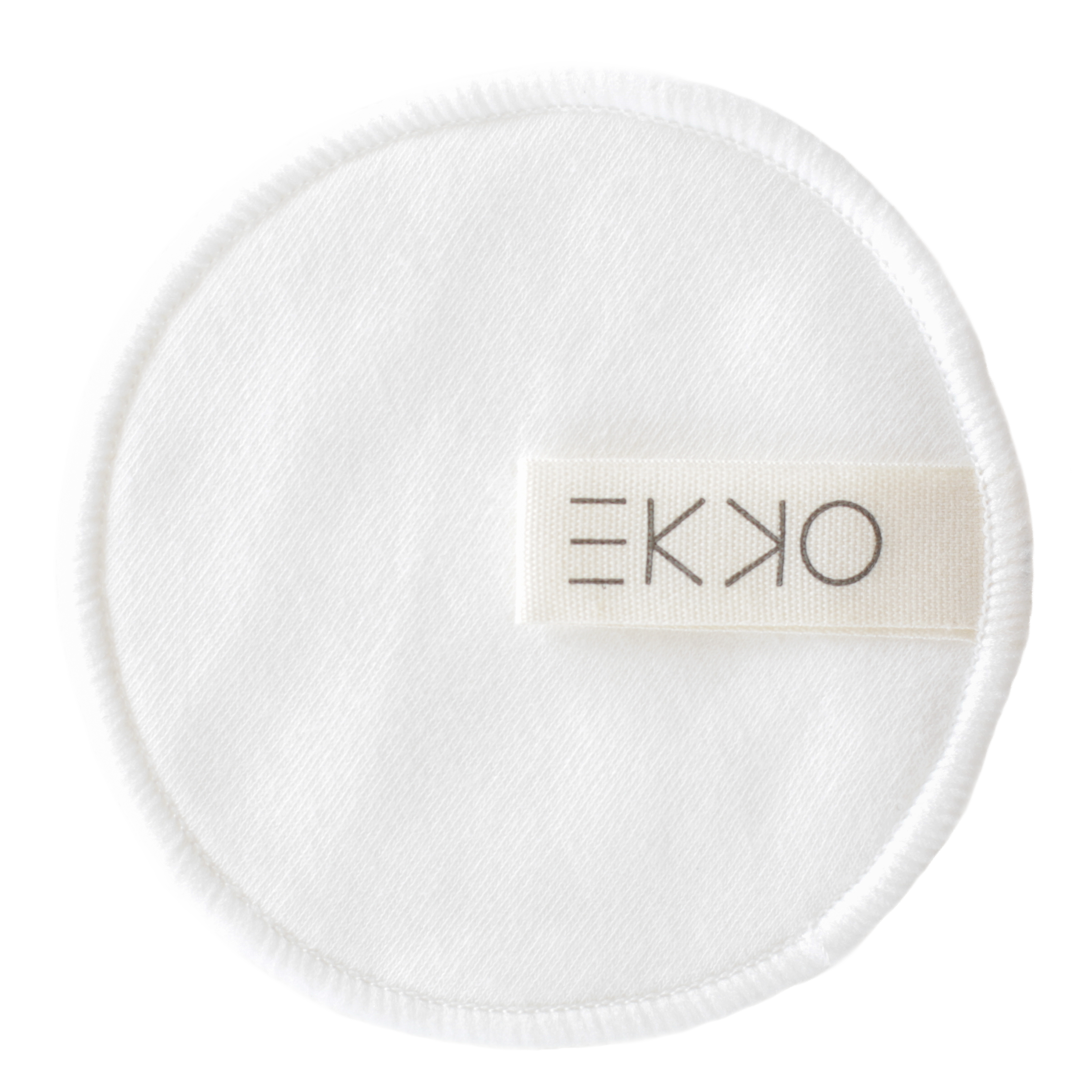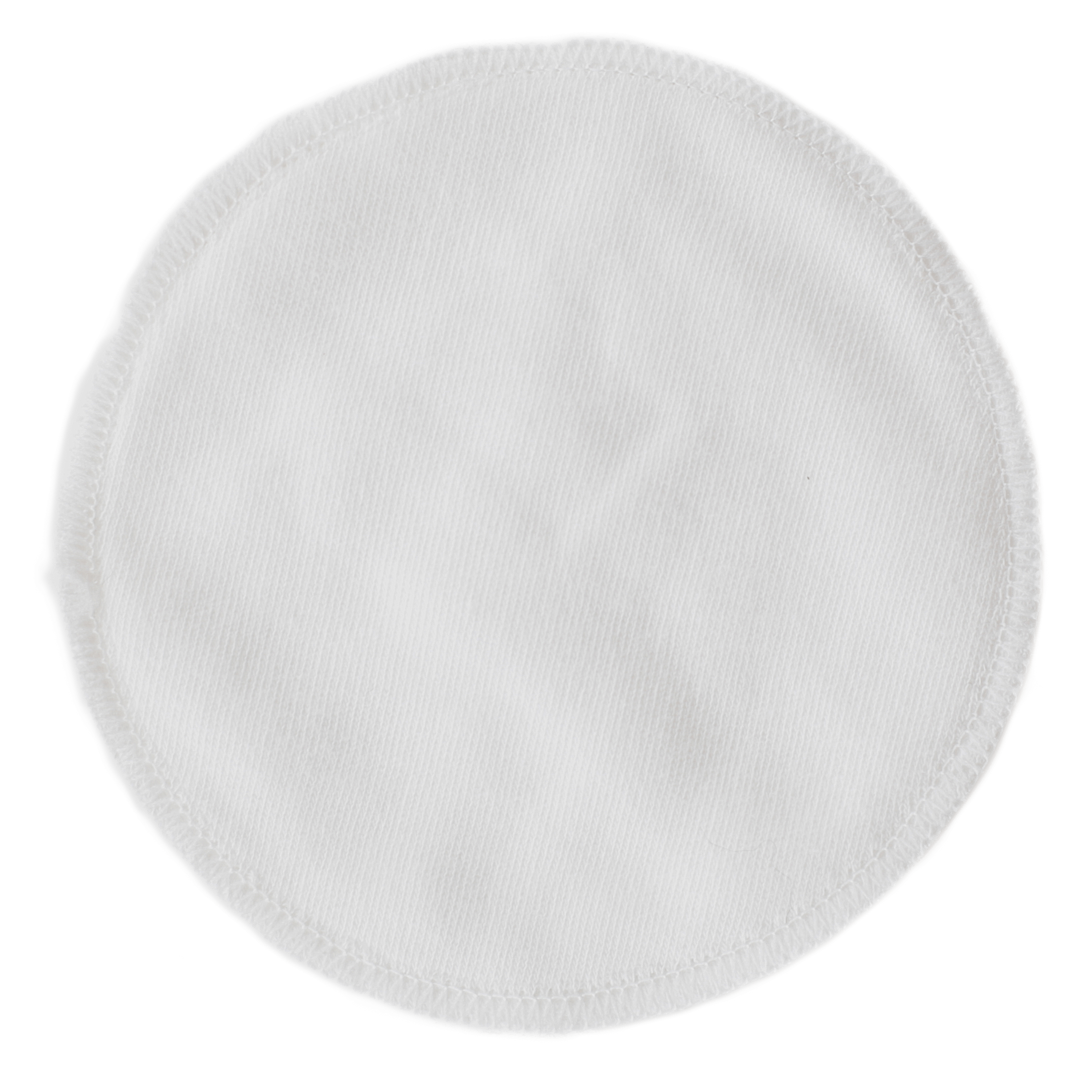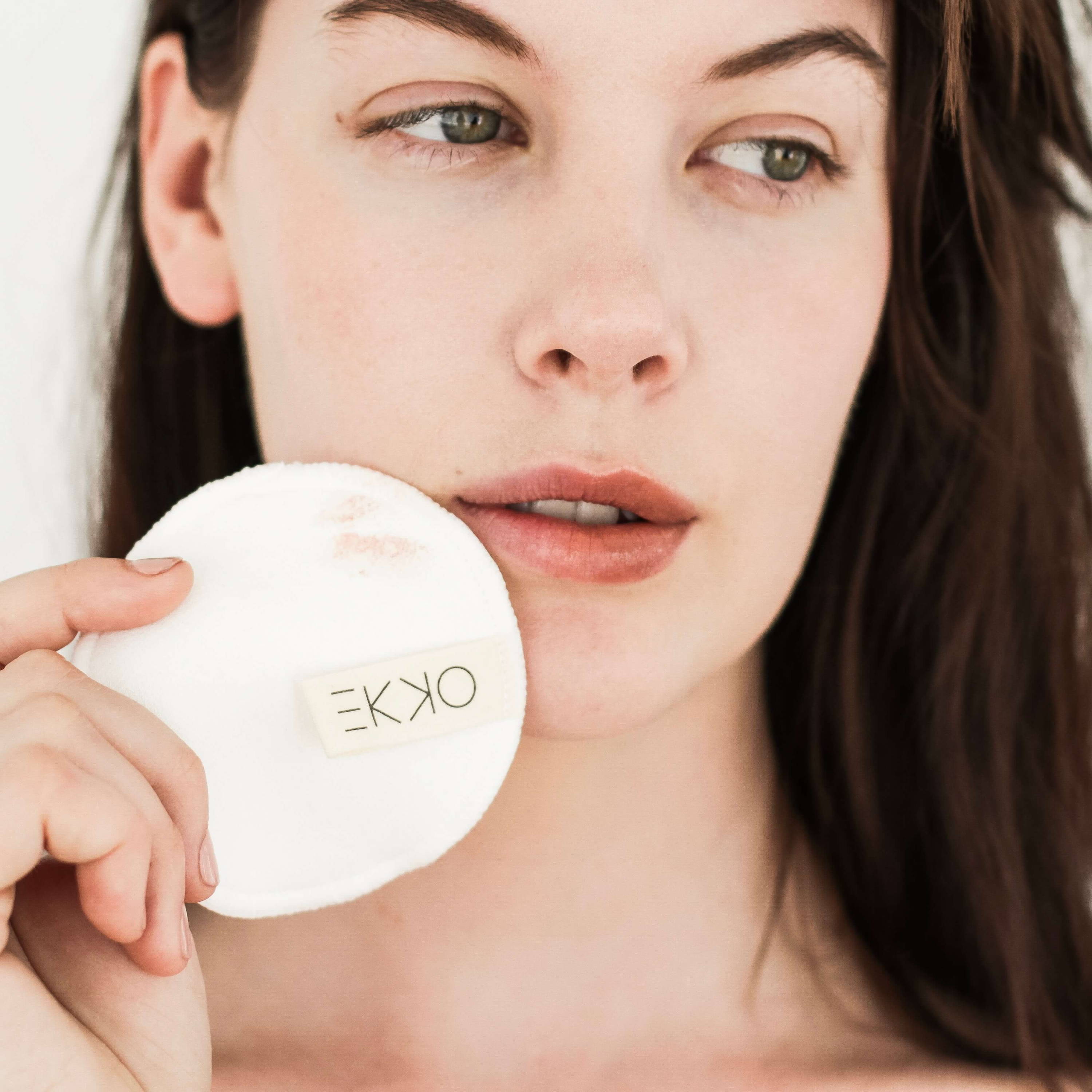 reusable pure cotton pads
Material: 3 layers of 100% GOTS certified organic cotton
Size: 9cm diameter
- 6 x cotton pads

- 1 x laundry bag

 
EKKO cotton pads are designed to replace single-use cotton pads & makeup wipes.
Whether cleansing, toning or removing make up, our super soft reusable cotton pads can be washed & reused over 200 times. The easiest sustainable swap you can make to reduce your own impact on what goes into our oceans & landfill.
Designed to be gentle on the skin, absorbing liquids for longer for the ultimate deep clean & glowing results.
Use as you would a normal cotton pad.
Cleanse: gently cleanse your face, neck & décolletage & wipe off using your EKKO cotton pad & warm water.
Wash: pop in our handy cotton laundry bags & wash per care instructions.
Reuse: use & use & use again.
Hand wash with soap & warm water directly after use to avoid stains (especially if removing makeup).
Use your laundry bag to keep your cotton pads together & throw into the washing machine. Hang dry using the EKKO tag.
Do not tumble dry.
For further care instructions, see our FAQ & social.

Ultra-soft & perfect for sensitive skin.
Healthy-looking skin starts with healthy-sounding products, like 100% organic cotton the only materials used to create our pure cotton pads.

We are conscious consumers.
Made with GOTS certified organic cotton, our pads are a first step to reducing your own impact on what goes into our oceans and landfill.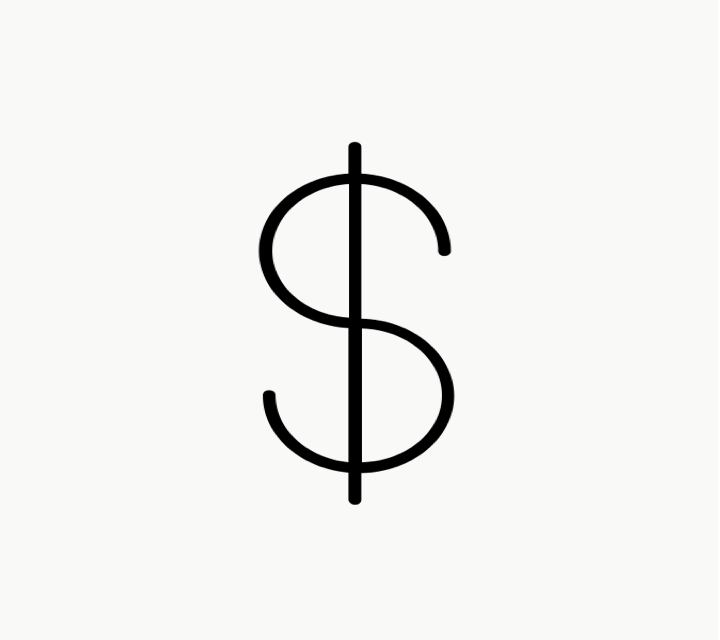 We strive for single spend, not single use.
Our washbags are filled with disposable products to be used & replaced, which impacts our purses as much as our planet.